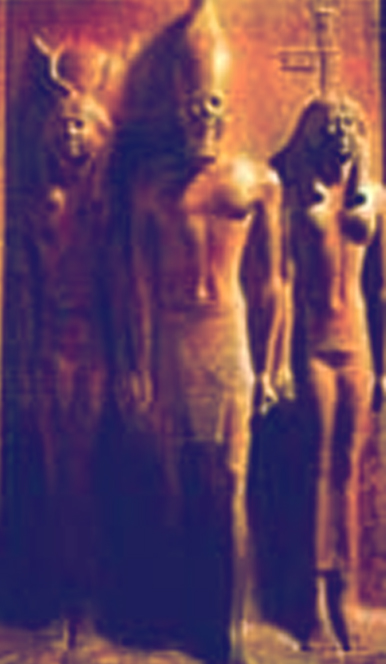 Basic Methods of Using the Egyptian Rods
Hold the copper Sun rod in the right hand, and the zinc Moon rod in the left hand with the holograms facing forward (thumb-side).
Basic Methods of Using the Egyptian Rods
You may sit or stand while working with the rods.
Squeeze the Rods in your hands tightly for 30 seconds to a minute, then relax the grip and hold the rods comfortably.
Hold the arms straight beside the body, facing he direction of the sun (if possible)
Advance the left leg a half step.
Relax the mind. Smile.
Relax your muscles, lower the shoulders
Relax your facial muscles, but maintain the energy of the smile inside
Hold this pose as long as is comfortable and within the following guidelines for your first sessions with the rods.

18 minutes or less for Rods-Kont
Rods-Quartz for as long as is comfortable and desired
Rods-Crystal for approximately 9 – 18 minutes

For maximum benefit, it would be best to lie down and relax immediately after working with the Rods, thus promoting a deeper energetic conditioning, relaxation, and stress relief.
Rods Use for Couples:
This method is used for restoration of mutual understanding, harmonization of relationship energies and strengthening family ties. Follow the basic guidelines above and then share one set of Rods by joining hands and holding the Rods in the free hands. The female should take the Sun Rod in the right hand; the male should take the Moon Rod in the left hand. This allows the gentle flow of energy between the partners, balancing and harmonizing.
Some factors, improving the efficiency of the Rods' influence
Stand barefoot on the ground when working with the Rods (if safe and comfortable to do so)
Work with the Rods in an ecologically pure environment Ideally, remove all metal objects (jewelry, watches, etc.) while working with the cylinders.
Avoid excesses of food immediately before and after using the rods