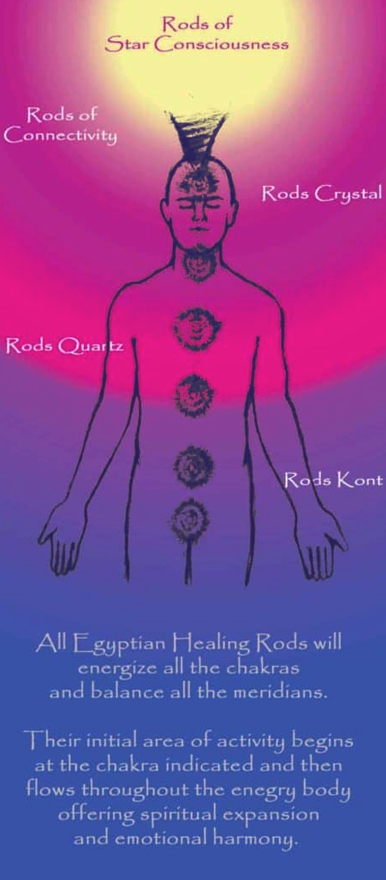 WHICH RODS ARE FOR ME?
The energy from the Rods first enters the chakra area indicated and then begins to circulate up and down the spinal column. The Rods Kont are the most gentle, grounding and restorative for the physical body. The Rods Quartz sooth and uplift while the various sets of Crystal-filled rods are more energizing. All rods will expand your bio field and promote energy restoration.
Trust your intuition when making your selection.